DGM Painting & Decorating – Painters You Can Trust
DGM Painting & Decorating is a small but professional painting company that prides itself on providing quality work for our clients. Whether the projects are small or large DGM is one of the most trusted painting services in the Hawkesbury and Hills District.
DGM offers a wide variety of painting services and with our experienced painters we will ensure your project is finished on time and with high quality. DGM uses only the finest painting products and will work with you every step of the way to ensure your vision comes to life.
What Can DGM Do For You ?

DGM Provides a number of painting services that feed your need. We cater to all manner of painting projects that involve interior and exterior as well as specialist services. If you have any question in regards to a specific painting services don't hesitate to call us and ask.
Why You Should Choose Us ?

Reliable: We are a reliable company that prides itself on providing the best service possible.

Timely: We do our best to ensure that your job is completed in a timely manner

Goal Oriented: We work with you to ensure that your vision comes to life

Experienced: Our painters are experienced and insured who have been in the trade for years

Quality Work: DGM provides quality work to all clients, we do not cut corners.

Quality Products: We work with only the best panting products on the market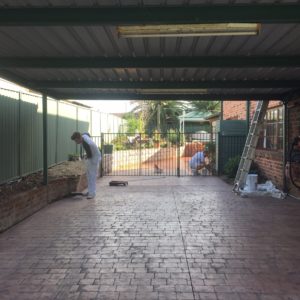 We are very happy with David's work. He was able to work around our hectic renovation schedule and took the time to do a professional job. Thanks David, we'll see you next time.
The boys did a great job yesterday, wouldn't hesitate recommending to family and friends. Thanks Dave!
Really great service, honest, reliable, great advice on finishes and colours. Hardworking and considerate and clean. They were able to help us out in a timely manner at a reasonable price.
David of DGM Painting & Decorating was a very nice guy. I am very happy with the job he completed and with the service he provided.
DGM Painting & Decorating were cost effective, efficient and professional. The follow up was goodand they used high quality paint product. They did a good painting job and they completed it on the time frame they promised.
David Marchant from DGM Painting & Decorating were prompt and reliable. They turned up on time when they said they would. They did the job on the right time frame. They were very efficient and the quality was good.
DGM Painting & Decorating were very good. They were very professional and the painting job itself is excellent. I don't have any negative comment at all. They have been very good.
DGM Painting & Decorating were very professional, timely and they did a fantastic interior painting job. David is great. He was very helpful and I did call him to do some more painting job.
We Use The Finest Painting Products